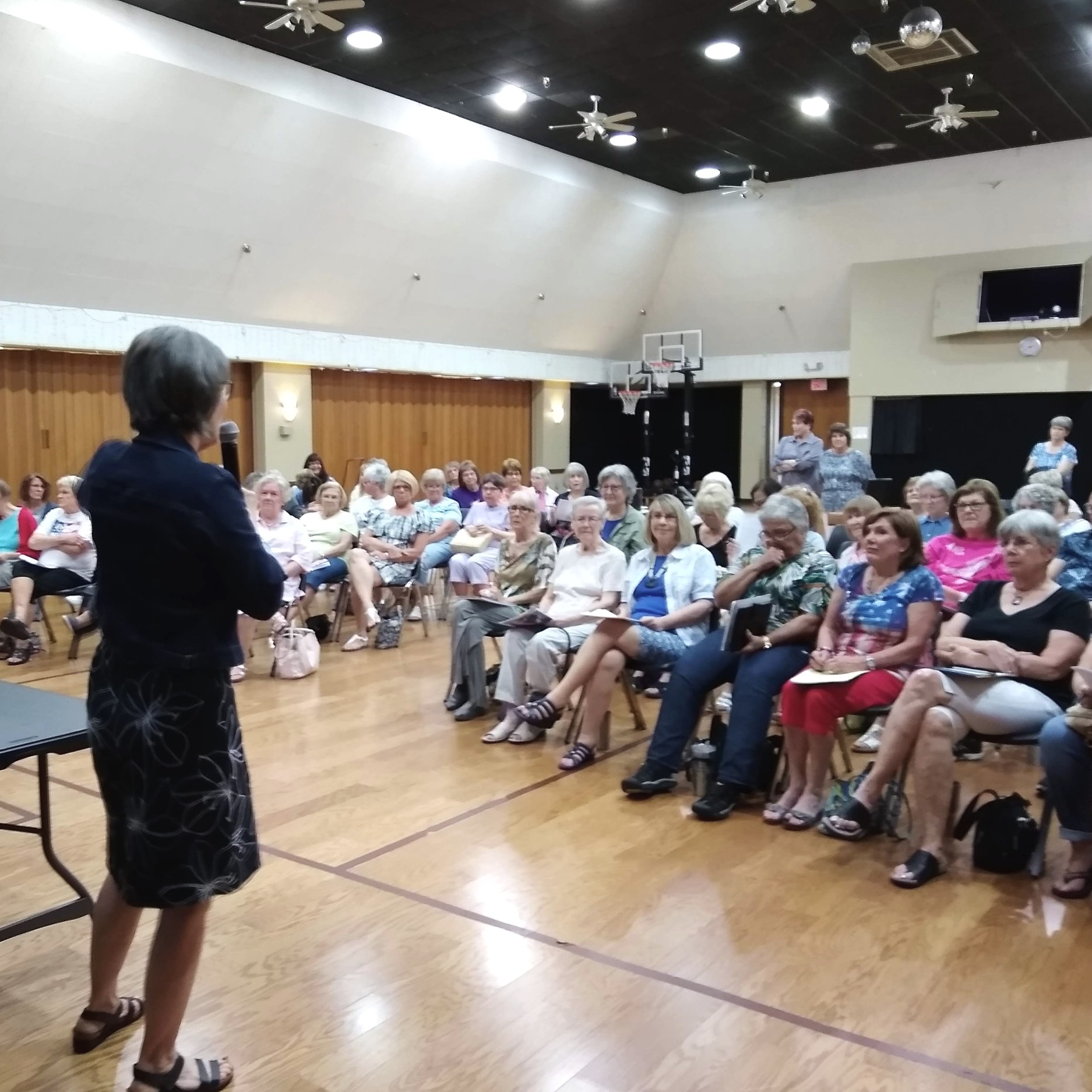 "One of the best talks I've seen on any topic"
I love speaking at workshops!
If you know a group that could use a little help with clutter, I'd love to help. I would be happy to come to your business, church, or home and share the KonMari Basics.
A workshop typically includes
A presentation that covers the most important facets of the KonMari Method,

A worksheet with tidying tips and a folding guide to take home with you

A folding demonstration

A Q&A session.
These workshops really spark joy for me. I'm able to reach a broader audience and help more people get started on their tidying journey. I'm happy to speak to groups of any size.
Feel free to contact us more information!
Instructive, supportive and not pushy.
"I loved Sue's presentation when she came to Hot Springs Village. She used an entertaining and informative photo slide show to demonstrate the Marie Kondo method, plus lots of stories of her actual clients, with impressive before and after photos. That was my favorite part - the striking difference in the Before (chaos) and After (order) photos.
I've seen a lot of different presentations - business, church, etc. - and this truly was one of my favorites.
Sue is poised, articulate, funny and very diplomatic in handling people's questions. I can imagine that she'd be just the kind of person people would want to work with - instructive, supportive and not pushy. That is huge for me - not pushy."
-Q. O.
"Thank you so much for the event last night at the library. I really learned a lot and was motivated to get my house in order."
-T. W.
"Thanks for coming-your presentation was awesome!"
-C. K.